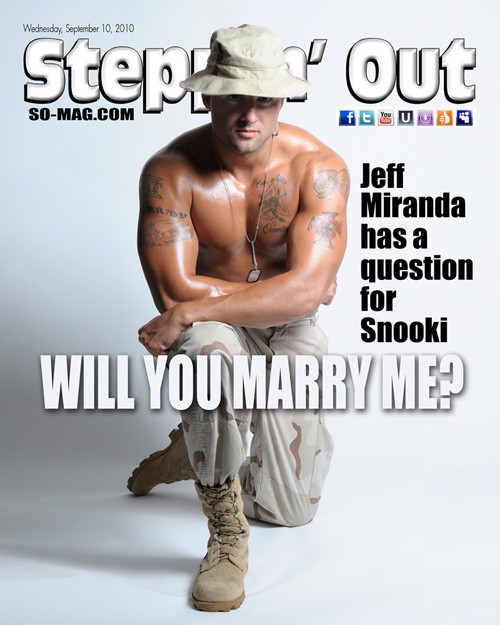 After just two weeks of dating, Snooki's boyfriend, Jeff Miranda, has proposed on the cover of the September 10 issue of the New Jersey tabloid 'Steppin' Out.'
"If people could see us together they would think we're a match made in heaven," the ex-Iraq veteran tells the magazine. "People think I'm using her for fame. But that's bullsh*t."
Classy guy.
Aside from the fact that his last ex
got a restraining order against him
because he allegedly beat her and threatened to kill her, I'm sure they'll be very happy. I wonder what they'll name their kids.